The Junior and Intermediate String Orchestras give string students an opportunity to develop orchestral ensemble and musical skills.
GYMC String Orchestras
The GYMC orchestra program began as the happy joining of like-minded teachers and concerned music lovers who wanted to make sure that all the children of Guelph and surrounding areas have the opportunity to play in an orchestra. After a trial year in 2004, the orchestras debuted in December 2005. The Junior and Intermediate orchestras are for string players only, and are intended to give young performers an opportunity to develop orchestral ensemble and musical skills, leading to participation in the Guelph Youth Symphony Orchestra and beyond.
The GYMC orchestras are directed by Joy Schuster. Read about Joy here.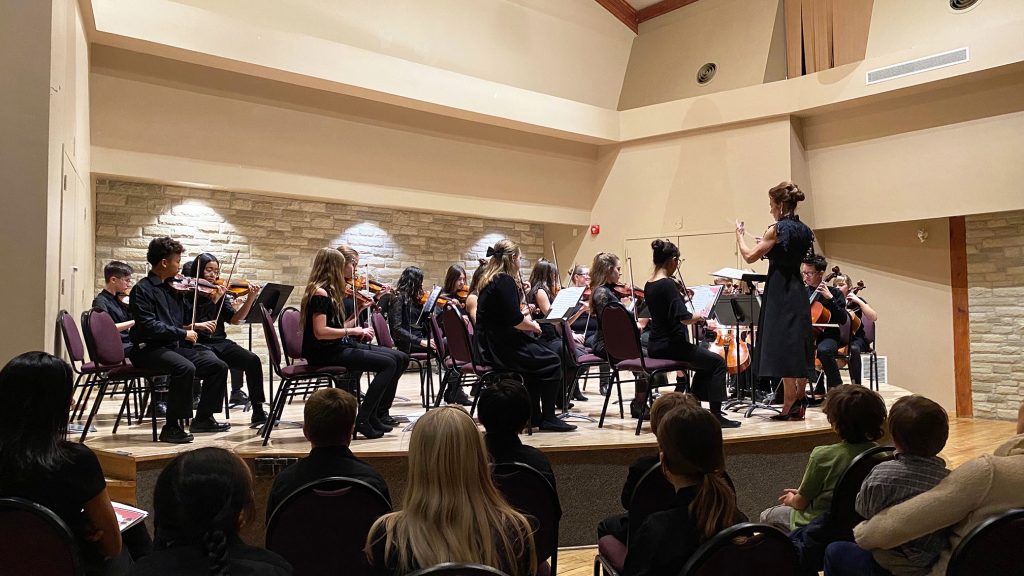 SESSIONAL DATES 2023-2024
Junior Orchestra rehearsals on Saturdays 9:45 – 10:45 am
Intermediate Orchestra rehearsals on Saturdays 11:00 am – 12:30 pm
Session 1: September 16th – December 16th 2023
Session 2: January 13th– May 6th 2024
These programs are recommended for players at Royal Conservatory of Music (RCM) level 4 and above.
The cost for either the Junior or the Intermediate String Orchestra is $450.00.
Registration includes:
Weekly rehearsals on Saturday mornings
Orchestra Retreat – September 30th – October 1st, 2023
GYMC String Orchestra uniform (black collared shirt)
Public performances throughout the year (dates TBC)
---
AUDITIONS

The recommendation of your teacher is often all that is needed. We will contact you if an audition is required.
---
REGISTER NOW FOR 2023-2024
REGISTER ONLINE NOW
SaveSave
SaveSave
SaveSave
SaveSave
SaveSave
SaveSave
SaveSave
SaveSave