15th Anniversary Gala with tenor Richard Margison
The Guelph Youth Music Centre (GYMC) will be celebrating its 15th Anniversary with a special Gala on Friday, October 28 at 7 pm. It features a recital performance by internationally-renowned tenor Richard Margison with pianist Brahm Goldhamer.
"It's hard to believe it's been 15 years since the GYMC opened its doors," commented Gabriella Currie-Ziegler, Executive Director of the Guelph Youth Music Centre. "We want to celebrate in style, so the 15th Anniversary Gala will be very special with world-renowned tenor Richard Margison. I highly recommend buying tickets early to ensure your seat."
A "beautiful evening" will pamper your senses with exquisite food & desserts from the Woolwich Arrow, Borealis Grille & Bar, Miijidaa, Platters Catering, Bite Catering, Buon Gusto, Eric the Baker and Wellington Cakes. Beverages supplied by Diamond Estates Winery, Wellington Brewery and the Red Brick Café. Of course, there will be a superb Silent Auction with many items that will be in demand. There will also be a raffle for a Travel Certificate which entitles its winner to one round trip in Comfort class, for two (2) passengers, between Guelph and Montreal. This certificate has a full retail value of up to $818 (courtesy of sponsorship by VIA Rail Canada) OR 2nd prize of $250!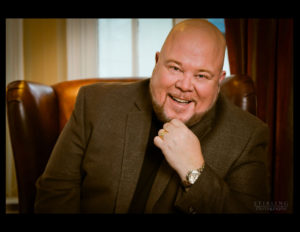 Hailed for his ringing top notes and spine-tingling power, Canadian tenor Richard Margison is one of the most critically acclaimed singers on the international stage today. He has performed in many of the world's leading opera houses, including the Metropolitan Opera, La Scala, the Canadian Opera Company, the Royal Opera House, Covent Garden, and the San Francisco Opera. Margison is known for his ringing top notes and spine-tingling power.
A much sought after concert artist, Richard has appeared with the Royal Philharmonic in London, the Philadelphia Orchestra, the San Francisco Symphony, the Montreal, Vancouver and Toronto Symphony Orchestras, and the National Arts Centre Orchestra in Ottawa. His recording releases include Beethoven's Fidelio with Christine Brewer, Verdi's Don Carlo and Tchaikovsky's Mazeppa. His DVDs include Bacchus in the Metropolitan Opera production of Ariadne auf Naxos, Cavaradossi in Tosca and Enzo in Ponchielli's La Gioconda (TDK).
Richard's rise to the top of the opera world did not follow the traditional path – his career began in the coffee houses and clubs of Victoria, BC, where he performed with his own rock band for ten years. In the summer of 2007, Richard Margison and Opera Director Valerie Kuinka founded the Highlands Opera Studio, which provides advanced operatic training to a select group of talented young professionals with the main objective to provide these singers with the necessary skills to embark on a career in opera. He was named an Officer of the Order of Canada in 2001 to honor his contribution to musical life in Canada and in recognition of his presence on the international stage.
He is joined by pianist Brahm Goldhamer, one of Toronto's most experienced and respected accompanists and vocal coaches. Mr. Goldhamer has performed across Canada, the U.S. and Europe, and is in great demand as recital collaborator with some of Canada's most celebrated soloists.
LISTEN: RICHARD MARGISON sings Nessun Dorma… https://www.youtube.com/watch?v=DL2ISxlxtys
EARLY BIRD TICKETS now on sale!
Your ticket includes all food, desserts, wine, beer or other beverages, and what will be a thrilling recital by tenor Richard Margison with pianist Brahm Goldhamer. (Silent Auction items and Raffle Tickets are sold separately.) You will also receive a tax receipt for a portion of the ticket price.
FLASH SALE ON NOW. Only $75 until Sunday October 16 ($90 on Oct. 17; regular $110 price from Oct 18) Call 519.837.1119.
photos by Lisa Kwan