The Guelph Youth Music Centre (GYMC) is pleased to announce our new Executive Director will be Samantha Zimmerman. She will join the GYMC in January 2023.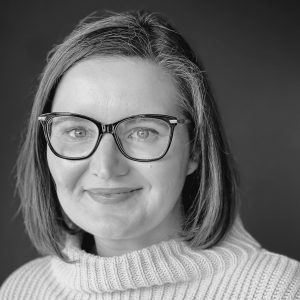 "We are thrilled to welcome Samantha to the GYMC community," commented Liz Sandals, GYMC Board Chair. "She has an extensive background in arts management, as well as a creative mind and infectious energy. We are confident she will be a wonderful addition to the team. We are looking forward to working with Samantha as we navigate the next steps in fulfilling GYMC's mission of bringing music and arts education to Guelph's young people."
Samantha has worked within the arts community for more than 20 years. She recently held the position of Director of Finance and Administration with Opera Atelier and runs her own consulting practice, which is focused on finance and digital strategies for non-profits. In addition to her work, Zimmerman has held volunteer board positions with the Canadian Arts Resources Foundation for Ontario (CANVAS) and Cahoots Theatre Projects.
Previously, Samantha spent 11 years working at Young Associates, a boutique accounting firm where she began as a Junior Associate and later held the positions of Senior Associate and Practice Manager. While at Young Associates, she worked with more than 100 non-profit and charitable organizations, providing them with support in financial management, digital strategies, strategic planning, business planning, and training services.
She holds a Bachelor of Environmental Studies degree, with a Fine and Performing Arts option from the University of Waterloo, as well as a post-graduate certificate in Arts Administration & Cultural Management from Humber College and a graduate certificate in Change Management from Royal Roads University.
"I am excited to join the team at the Guelph Youth Music Centre to realize the next phase for the organization," said Samantha. "I look forward to collaborating with staff, partners and the community to create a place where music and arts, creativity and learning can happen in an inclusive and welcoming environment."
Current Executive Director Gabriella Currie-Ziegler will retire at the end of this year after 11 years in the position.