Special guests and performances at the GYMC.

The 2017-18 series continues on Sunday April 29, 2018 at 2 pm
Celebrating 25 Years of Singing! Brenda Lewis (lead & harmony vocals) with Margaret Stowe (jazz guitar). With special guests John Zadro (piano), Jeff Bird (upright bass, harmonica, mandolin), Andy MacPherson (drums & percussion) and Gayle Ackroyd (harmony vocals, ukulele, guitar). A Journey through Jazz & Roots Music from Duo to Full Ensemble. Visit brendalewis.ca
Tickets only $15 adults (in advance; $20 at the door), $10 seniors/students. BUY ONLINE NOW https://squareup.com/store/gymc
We hope you enjoyed these great concerts…
A Very Charlie Brown Concert
A Charlie Brown Christmas is an Emmy Award-winning holiday tradition enjoyed by children everywhere. Equally magical is the soundtrack created by Vince Guaraldi—Who doesn't know the popular Christmas Time is Here?
Join us at the Guelph Youth Music Centre this holiday season as we present this jazz classic featuring Adam Bowman on drums, Thomas Hammerton on piano, and Tyler Wagler on bass, as they perform the album, top to bottom. They will be joined by The Kingsbury Music Singers directed by Shannon Kingsbury.
SPECIAL FAMILY PRICE $20 (family of 4: e.g., 2 parents & 2 children; 1 parent & 3 children)
Single tickets $15 adult $10 student or senior
BUY ONLINE NOW
TICKETS ALSO AVAILABLE IN THE GYMC OFFICE or AT THE DOOR
The 2017-18 series debuted on Sunday September 24 at 2 pm with
EMPEROR QUARTET
performing music from Vivaldi's amazing
Four Seasons & L'Estro Armonico
with Lance Ouell & Jef ten Kortenaar violins,
David Wadley viola & Cathy Anderson cello
L'Estro Armonico established Vivaldi's reputation as one of the most influential composers of the Baroque era; the Four Seasons confirmed his status as one of the greatest composers of all time. What makes these works so great? Find out as Jef ten Kortenaar explains and the Emperor Quartet performs these masterpieces of music.
Special thank you to Cascades for their sponsorship of this concert series!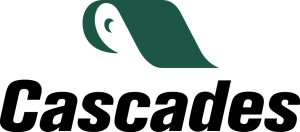 SaveSave
SaveSave
SaveSave
SaveSave
SaveSave
SaveSave
SaveSave
SaveSave
SaveSave
SaveSave