Introducing Tak Kwan, conductor of the GYMC String Orchestras
Who is Tak Kwan?
Born into a musical family, his father was a violin maker in Hong Kong, and Tak started playing the violin at the age of seven. In 1988, he received a scholarship from the Hong Kong Bank to attend Wells Cathedral School, as a Music Specialist, in England. During his study, Tak represented the school to perform with visiting musicians from West Germany in Dvorak's Piano Quintet in A major as a violist, intensively for a week. He was also invited to give a violin recital in West Germany in the following year. Tak also received scholarships to study at the Royal Conservatory of Music in Toronto from 1989-1995. During his studies, he twice received full scholarships to attend the Summer Music Camp in Colorado Springs in 1994 and 1995. Later in 2011, he was invited to attend the Starling-Delay Symposium at Juilliard School of Music.
From 2002 to 2010, Tak toured the USA and France as a soloist as well as a chamber musician. In 2003 and 2007, Tak gave solo performances to over a crowd of 15,000 in Toronto and Tampa, Florida respectively. In 2010, Tak was invited to perform and work with the professors as the leading violinist at University of Concordia for the premiere of a work for string quartet in St. Paul, MN. In the same year, he was invited to perform for the Queen of England at Queen's Park in Toronto. In this April 2017, Tak was invited back to the USA for another solo performance in front of an audience of 2,000.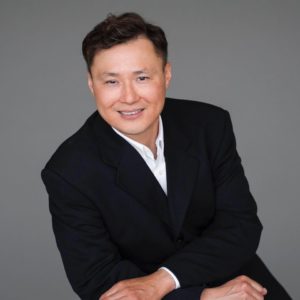 Teacher, Concertmaster, Performer & Educator
He also appears in different music festivals in Ontario as an adjudicator. His thoughtful insight and the understanding of violin playing in performance has encouraged and helped a lot of young musicians through teaching and master classes.
He is currently Concertmaster of the Northumberland Orchestra and Choir. He was Concertmaster of the Peterborough Symphony Orchestra from 1996-2016. His musicianship led Tak to be Conductor of Yip's Chamber Orchestra in Toronto since 2013. Under his conducting this year, the group won the first place at Kiwanis Music Festival of Toronto in its category and also received the Kiwanis Club of the Golden Mile Award as well as placing first in the Provincial Finals in 2016.
Founder & Music Director of Lavender Chamber Ensemble
Under Tak's direction, this professional ensemble focuses on promoting young and talented artists by rehearsing and touring together. Through the process of work and commitment, Tak shares and mentors young artists with his experiences and provides opportunity for performances for their future. Within a year, Tak has led two major tours as the first violin and fulfilled his vision. The feedback and response from the public was greatly successful. Tak also received a letter of approval from the Premier of Ontario, Ms. Kathleen Wynne for the last stop of the second tour, Turbulence and Grace in Toronto in June 2015.
Return to String Orchestra page.
Contact us for registration information or download, print and complete the registration form (click the button link below). Please make an appointment to bring it to the office, scan and email it to office@gymc.ca or fax to 519.837.1121.
Orchestra Information/Registration Package Download
The forms are also available in the GYMC office.
SaveSave
SaveSave
SaveSave
SaveSave
SaveSave
SaveSave
SaveSave
SaveSave
SaveSave
SaveSave
SaveSave
SaveSave
SaveSave