THE DEVIL'S TRILL… Virtuoso Music for Violin composed by Violinists
Violinist Sadie Fields returns from Brussels to do a special Musicfest Encore recital with director/pianist/friend Ken Gee.
Since there have been Guelph Musicfest concerts in November for the past two years, it seemed natural to present one more concert before Christmas. If you love violin music, you will go crazy over this program—all the music is composed by virtuoso violinists who performed these in the concerts of their time. The music ranges from virtuosic to deeply contemplative to just plain sentimental. It's the kind of music Sadie loves to play and you are sure to be delighted!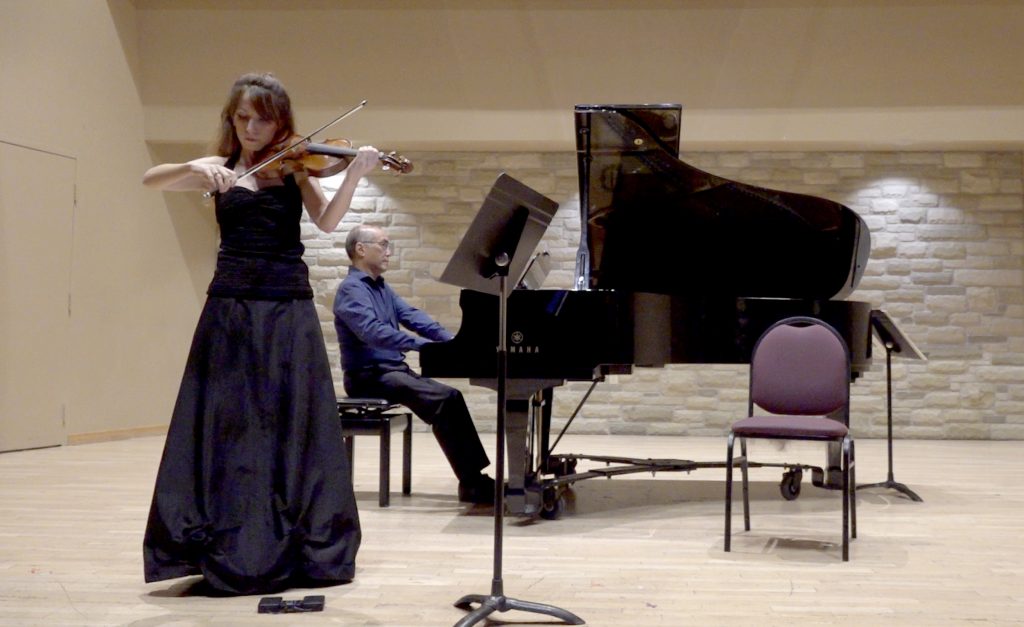 Kreisler: Three Old Viennese Dances (Liebesfreud; Liebesleid; Schön Rosmarin)
Wieniawski: Scherzo-Tarentella
Paganini: Cantabile
Ysaÿe: Rêve d'enfant
Ysaÿe: Extase, opus 21
Mozart: Sonata for Piano & Violin in G major, K301
Wieniawski: Légende, opus 17
Tartini: Devil's Trill Sonata